The Community Service Program
Mission Statement:
We are Committed to providing quality community service
that emphasizes accountability through a productive work
environment for the betterment of the community.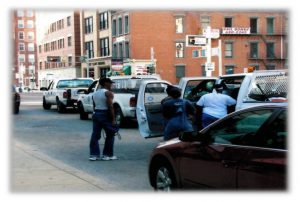 The Hamilton County Adult Probation Department operates the Community Service Program (CSP). The CSP places convicted offenders in unpaid positions with nonprofit or governmental agencies to perform a specific number of court ordered hours as a sentencing option, a means of paying off monetary fines and stay to pay orders.
The CSP uses two types of work settings: individual placement and supervised work crews. Offenders with special needs - health, employment, family, transportation or have a specific skill may be placed individually at an agency that is certified to supervise work assignments. All other offenders are placed on supervised work crews.
Work details range from landscaping/lawn care, litter control, clerical work, janitorial service, general labor and culinary skills.
Contact Information:
Common Pleas & Municipal Court Individual Placement Program Director
Tammy Jacobs Yvette Shepard Jodie George
(513) 946-9750 (513) 946-9854 (513) 946-9704