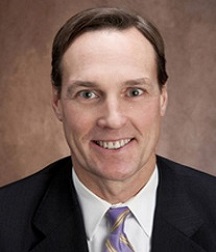 Honorable Tom Heekin
Hamilton County Courthouse
1000 Main Street
Room 595
Cincinnati, Ohio 45202
Mitch Gillen, Bailiff
Phone Number: 513-946-5785
Eric Dorfner, Law Clerk
Phone Number: 513-946-5786
Fax Number: 513-946-5784
** ALL CASE MANAGEMENT CONFERENCES WILL BE HELD VIA TELEPHONE. PLEASE CONTACT OPPOSING COUNSEL PRIOR TO THE CMC AND INITIATE A CONFERENCE CALL -- THEN CALL THE COURT **
Courtroom Procedures
MOTION PRACTICE
To set a hearing on a civil case, a request must be submitted in writing. To set a hearing on a criminal case, contact the bailiff. A file stamped courtesy copy of the motion should be provided to the court. We handle criminal motions in the morning and civil motions in the afternoon. A courtesy copy of any motion and briefs filed in response must be provided to the courtroom.
SETTLEMENT
Regarding both criminal and civil matters I encourage the attorneys to reach resolutions on their own, however, I am happy to be involved in negotiations.  The Court will strongly encourage ADR in order to give the parties opportunity to resolve the case themselves and, if anything else, to eliminate any miscommunication between the parties. Anyone can raise the issue of settlement – the Court certainly will.
CALENDARING, CONTINUANCES
Counsel should contact the law clerk (civil cases) or the bailiff (criminal cases) for a continuance. Motions for continuances in civil cases must be made in writing even if both parties agree and the matter must be set down for hearing by contacting the law clerk. Continuances are not liberally granted.
PRETRIAL
A pretrial conference will be held in every civil case (usually one month before trial). The court uses a standard case management order that it expects all party to strictly follow. Pretrial statements are required at all pretrials and a copy should be dropped off in the courtroom two days before the pretrial. We will discuss the case, any settlement negotiations and readiness for trial including any pretrial motions.
TRIAL
Civil jury instructions in a complete form should be submitted by e-mail to the law clerk two days before trial. Trial briefs are welcome but not required. All exhibits need to be marked in advance and a list submitted to both the court and the court reporter. A witness list needs to be provided to both the court and the court reporter before trial. The Court prepares criminal jury instructions using Ohio Jury Instructions. Voir dire will be of the panel in the box with individual jurors questioned as they get moved into the box. Jurors may not take notes nor ask questions.
DISCOVERY
Discovery is set out in the case management order. Attorneys should try to work out discovery issues between themselves if possible. Attorneys can call the court for assistance.
COURTROOM ETIQUETTE
I expect attorneys to be prompt, courteous and respectful at all times. Attorneys should stand when addressing the court, questioning witnesses and when objecting. If a case is in progress, attorneys should quietly wait for the bailiff to approach.
EXPECTATIONS/COMMENTS
I expect attorneys to be prepared for trial on the day that the trial is set. If an attorney is going to be late, I expect a phone call. Generally, attorneys are expected to attend all court settings in person, however, telephone appearances are permitted only with prior consent and are handled on a case-by-case basis. Non-local counsel are permitted to appear by telephone without prior consent.
.