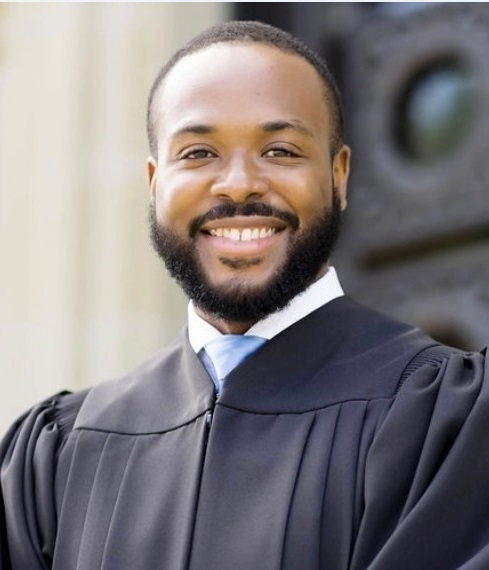 Honorable Donte Johnson
Hamilton County Courthouse
1000 Main Street
Room 270
Cincinnati, Ohio 45202
Amber Worthen, Bailiff
Phone Number: 513-946-5165
Fax: 513-946-5167
About Judge Johnson
Judge Donte Johnson was elected to the Hamilton County Municipal Court bench on November 2, 2021. Prior to taking office, he served as a sole practitioner focusing on criminal defense, plaintiff's litigation and probate law. Before joining the private bar, he served as a Public Defender and Housing Attorney.
Judge Johnson is a native of Cincinnati. He's a Cincinnati Public Schools graduate from Clark Montessori High School, a Howard University graduate, and a graduate of the University of Cincinnati, College of Law.
He is very active in the community and serves as a motivational speaker and mentor to students and young attorneys. He's a member of the American Judges Association, Ohio Black Judges Association, National Bar Association, Ohio Bar Association, Cincinnati Bar Association, Black Lawyers Association of Cincinnati, Cincinnati NAACP, and the League of United Latin American Citizens.