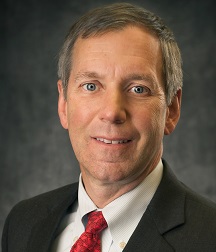 Honorable Robert A. Goering
Hamilton County Courthouse
1000 Main Street
Room 520
Cincinnati, Ohio 45202
Kristi Cornelius, Bailiff
Phone Number: 513-946-5102
Anthony Kremer, Law Clerk
Phone Number: 513-946-5744
Email: akremer@cms.hamilton-co.org
Fax Number: 513-946-5104
** ALL CASE MANAGEMENT CONFERENCES WILL BE HELD VIA TELEPHONE. PLEASE CONTACT OPPOSING COUNSEL PRIOR TO THE CMC AND INITIATE A CONFERENCE CALL -- THEN CALL THE COURT at 513-946-5744**
Courtroom Procedures
CASE MANAGEMENT CONFERENCE
Case management conferences will be held by telephone. The parties are encouraged to submit a 26(F) report, and a template can be found here. In their 26(F) report or during the CMC, the parties may request a settlement conference or telephone conference with the Judge (usually within 30-90 days after the CMC conference).
MOTION PRACTICE
Parties shall provide courtesy copies of all civil motions and memoranda by email to akremer@cms.hamilton-co.org. The parties shall inform the Court when a motion is ripe for ruling. Unless hearings are required by statute, hearings will be set at the discretion of the Court. Parties are advised to contact Court staff if a decision is not forthcoming within 60 days.
SETTLEMENT
In both criminal and civil matters, attorneys are encouraged to reach resolutions on their own. Upon request of the parties, the Court may participate in negotiations.
CALENDARING, CONTINUANCES
Motions for continuances in civil cases shall be made in writing no later than 30 days before trial. If all parties agree on a continuance, they may file a joint motion or send an agreed order to the law clerk.
PRETRIAL
The Court uses a standard case management order. Pretrial statements shall be filed two days prior to pretrial in accordance with Local Rule 15(B)(2). Pretrials will be in person, and counsel shall be prepared to discuss: Settlement prospects, proposed jury instructions, stipulations, motions in limine, depositions, exhibits, and expert witnesses. The parties with settlement authority shall be readily available at the pretrial.
TRIAL
Proposed civil jury instructions shall be submitted by e-mail to the law clerk one week before trial. Trial briefs are welcome but not required. All exhibits need to be marked in advance and a list submitted to both the Court and the Court Reporter. A witness list needs to be provided to both the Court and the Court Reporter before trial. Voir dire will be of the panel in the box with individual jurors questioned as they get moved into the box.
DISCOVERY
Discovery deadlines are set out in the case management order. Discovery disputes shall be governed by Ohio Rule 37 and Local Rule 14. Counsel may, prior to filing a motion to compel, call Court staff to schedule a telephone conference with the Judge.
COURTROOM ETIQUETTE
The Court expects attorneys to be prompt, courteous and respectful at all times to all parties. Attorneys should stand when addressing the Court, questioning witnesses, and when objecting.
EXPECTATIONS/COMMENTS
The Court expects attorneys to be prepared and on time. If an attorney is going to be late, attorneys shall promptly inform Court staff.