Hon. Heather S. Russell
Presiding Judge
CHANGE Court
Hamilton County Municipal Court

Hamilton County Courthouse
1000 Main Street
Room 264
Cincinnati, Ohio 45202
Contact Information
CHANGE Court Coordinator
Beth Rapien
Phone: 513-609-7108
CHANGE Court Probation Officer
Shannon Thompson
Phone: 513-516-7672
Hamilton County CHANGE Court
A specialized Court serving the needs of those charged with Prostitution and Related Offenses and victims of Sex Trafficking. 

"CHANGE Court has truly saved my life.  I am forever grateful.  I could never have done this."
What is CHANGE Court?
CHANGE Court is a judge-supervised treatment program for those charged with prostitution and related offense in Hamilton County.
CHANGE Court is voluntary and includes regular court appearances before the CHANGE Court Judge.
You will work with a team of professionals to improve your life and work on skills to successfully stay out of the criminal justice system.
CHANGE Stands For:
Changing
Habits
And setting
New
Goals is
Empowering
What CHANGE Court Looks Like
Joining CHANGE Court means that you want to improve your life by working closely with the CHANGE Court Team to achieve your goals and stay out of jail.  There are four phases in CHANGE Court:
1.) Orientation
2.) Compliance and Stabilization
3.) Growth and Development
4.) Community Reintegration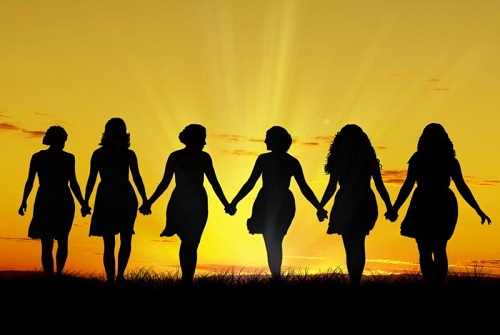 Why Should I CHANGE?
Participants of CHANGE Court have come from all walks of life.  However, most found their way into the grips of drug addiction, leading them to turn to prostitution.  Many are homeless, unemployed, and not receiving medical or mental health care upon their entrance to CHANGE Court.
CHANGE Court can help you achieve:
Job Prospects
Behavioral & Mental Health Services
Educational Opportunities
Increased Self-Esteem
Family Reconnections
Lifetime of Sobriety
Trauma Services
Independent Living
Medical Services

Are You Eligible?
Current misdemeanor charges of prostitution or solicitation, along with related offenses, or a new misdemeanor arrest with a history of prostitution or solicitation.
Must be a resident of Ohio at the time of residential treatment.
Must be competent.
Must have the cognitive ability to understand and voluntarily participate in CHANGE Court.
Must be appropriate for intensive supervision probation and case management services and treatment.
Participants may be eligible for expungement after successful completion of the program. (Final decision rests with the Prosecutor.)
Our Treatment Team:
First Step Home for Women with Children
The Crossroads Center/Chaney Allen
Off the Streets
Center for Addiction Treatment
Talbert House/Rewards Jail Intervention
Salvation Army/End Slavery Coalition
Judge Russell has been recognized for her CHANGE Court with the following awards:
CBA Womens' Committee's 2018 "Judge Julia Stautberg Award" for exemplary professionalism
Ohio Victims of Crime Services' 2019 "Model of Justice" Award
UC College of Law Alumni Association's 2019's "Distinguished Law Alumna"
Cincinnati Enquirer's "2020 Woman of the Year" Award
Freedoms Foundation at Valley Forge - "George Washington" Award