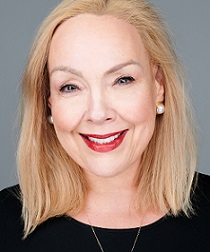 Honorable Berti Helmick
Hamilton County Courthouse
1000 Main Street
Room 280
Cincinnati, Ohio 45202
Matt Taylor Bailiff
Phone Number: 513-946-5165
Fax 513-946-5167
Motion Practice The Assignment Commissioner will schedule all criminal and traffic motions. Deliver a courtesy copy to the Court upon filing. Civil motions are set by the Bailiff. Motions are decided upon pleading unless a hearing has been requested.
Settlement I will actively work with counsel and parties to collaboratively settle civil cases, if desired. Mediation is encouraged. I will recommend one settlement conference with parties before pretrial.
Calendaring, Continuances Motions for continuances must be in writing and set for hearing with the law clerk. Clients must be present.
Discovery Please follow the case management order. Work out discovery issues. Call the Court, if necessary. There will be no trial continuance for failure to conduct discovery. Any admissible discovery which was requested and not provided will be excluded at trial.
Pretrial
CRIMINAL: I would appreciate a short trial brief. If citing a proposition of law, the statement should include exact quotations from cases with citation. Do not paraphrase.
CIVIL: No less than 10 calendar days before trial, I expect 1) a written trial brief, 2) agreed stipulations of fact signed by both parties, and 3) stipulated exhibits and 4) agreed jury instructions, if applicable. Parties may also submit proposed stipulations.
Trial
CRIMINAL:
CIVIL: All marked trial exhibits and must be exchanged no later than 7 calendar days before trial and submitted to the Court no later than 5 business days before trial. Plaintiff uses letters, Defendant uses numbers. A list of all exhibits identifying the exhibit and a list of all witnesses are to be provided to the Court and to the court reporter five business days before trial.
Courtroom Etiquette Attorneys should be prompt, prepared, and courteous. Let us argue the law and the facts and enjoy the intellectual aspects of our profession.
Expectations/Comments
I expect attorneys to be prepared for trial. If an attorney is running late, I expect a phone call. I expect patience and respect which will be reciprocated.